Did you think that our probes and loggers are produced by a robot and far away from the MetriCorr headquarter in Denmark?
Think again – all our products are manufactured locally by our skilled production team in Rødovre, Denmark.
One of our highly valued production workers is Sandra, who has been with us for 6 years:
"I am very happy to be working at MetriCorr. I do not think that you will find a workplace where the production team has this much flexibility. We control our own working hours, and we are all versatile working in different areas of the production, which means that it never gets trivial. Of course, a lot of our tasks is within production and manufacturing the products, but we also keep track of the orders and inventory. Furthermore, I help Lene with buyer tasks, so it is safe to say that I am somewhat of a 'Jack of all Trades' here."
A "fun fact" about Sandra is that her mother is also an employee of MetriCor. She also works in the production, but this is not and has never been an issue – on the contrary, if you ask Sandra:
"People usually say to me that it must be weird working so closely with your mother. I do not think so. It has its pros and cons – sure – but we know each other so well that there are no hard feelings when we are busy, and the heat is up. I will say that is hard not to talk about work-related topics when we spend time with each other outside of work, though, but that is just how it is. We were also colleagues at my former job, and it has never been a problem," Sandra says.
One of the aspects of her job that Sandra appreciates especially is the level of responsibility that requires constant focus on the tasks: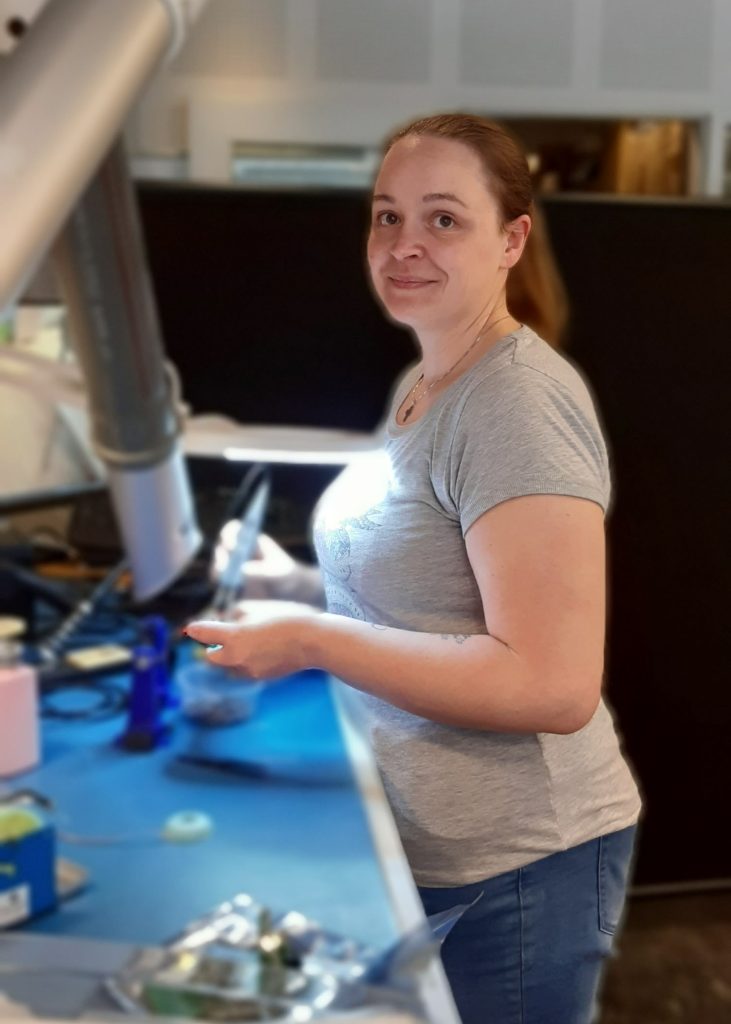 "We are given a large responsibility, and each one of us in the production are accountable for maintaining a high quality. We make all our products from scratch, and we only need assistance from the engineers at the very end of the production to control that we have assembled the products correctly and that we maintain the same quality every time. The fact that it is handcrafted work is one of the things about my job that I enjoy the most. I have to keep my hands occupied, and this also applies for my spare time where I love to knit and crochet."
6 years is a long time, especially within the industries that MetriCorr supplies and work with. Therefore, MetriCorr is a different company today than when Sandra started in 2017:
"Since I started at MetriCorr, the company has gone through several changes for the better if you ask me. It has always been a very professional company, but as you know, there is always room for improvement. Here, especially the ISO-certification has improved workflows and helped build the current organizational culture."
She continues:
"It is a very comfortable workplace where there is time to chat and have fun with your colleagues and where everyone respects one another. At the same time, we are all very much aware of the importance of stepping up and putting on the working gloves when the order entry is high, and we are busy (to say the least)."
Even though our production team usually works 'behind the scenes', they play a key role in making MetriCorr the company that it is. Without our products there would be no MetriCorr, and therefore the production is somewhat of a backbone to us keeping MetriCorr a well-oiled machinery that delivers state-of-the-art loggers and probes for our customers in the fight against corrosion.